15/01/2019
9 Best Growth Marketing Tactics and Tools for 2019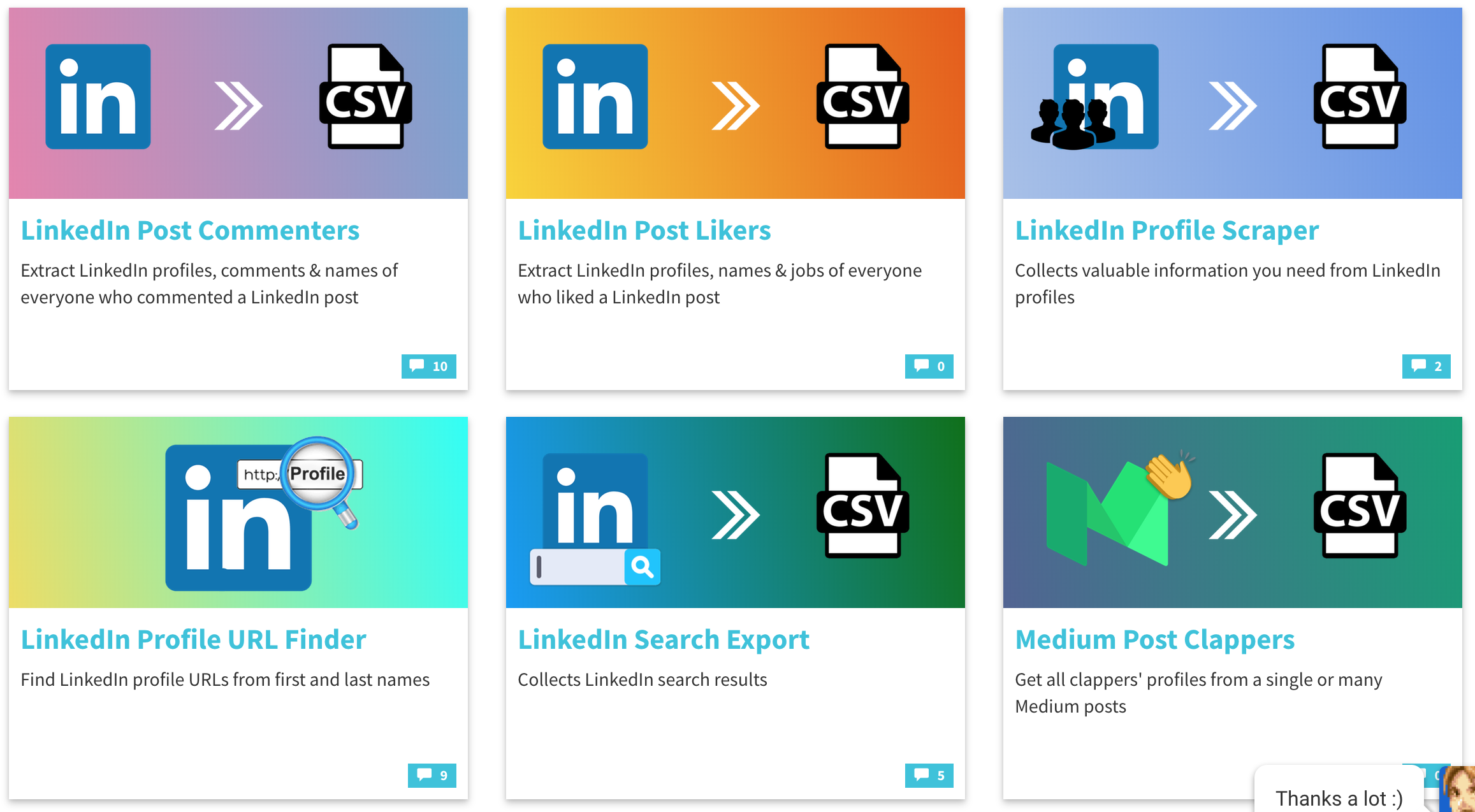 EDIT 2021 – Long time has passed since this article has been written. Whom are the best Growth Agencies nowadays? What are the tools they are using?
Click here to find out and discover the top Growth agencies.
---
2018 has been an intense year for us at MAD Kings.

We tripled our turnover and doubled our employee headcount (from 8 to 16).

After testing literally hundreds of tactics and tools to grow our clients' businesses, we came up with a selection of our 10 favourite ones to boost yours in 2019.
Enjoy.
1. Phantombuster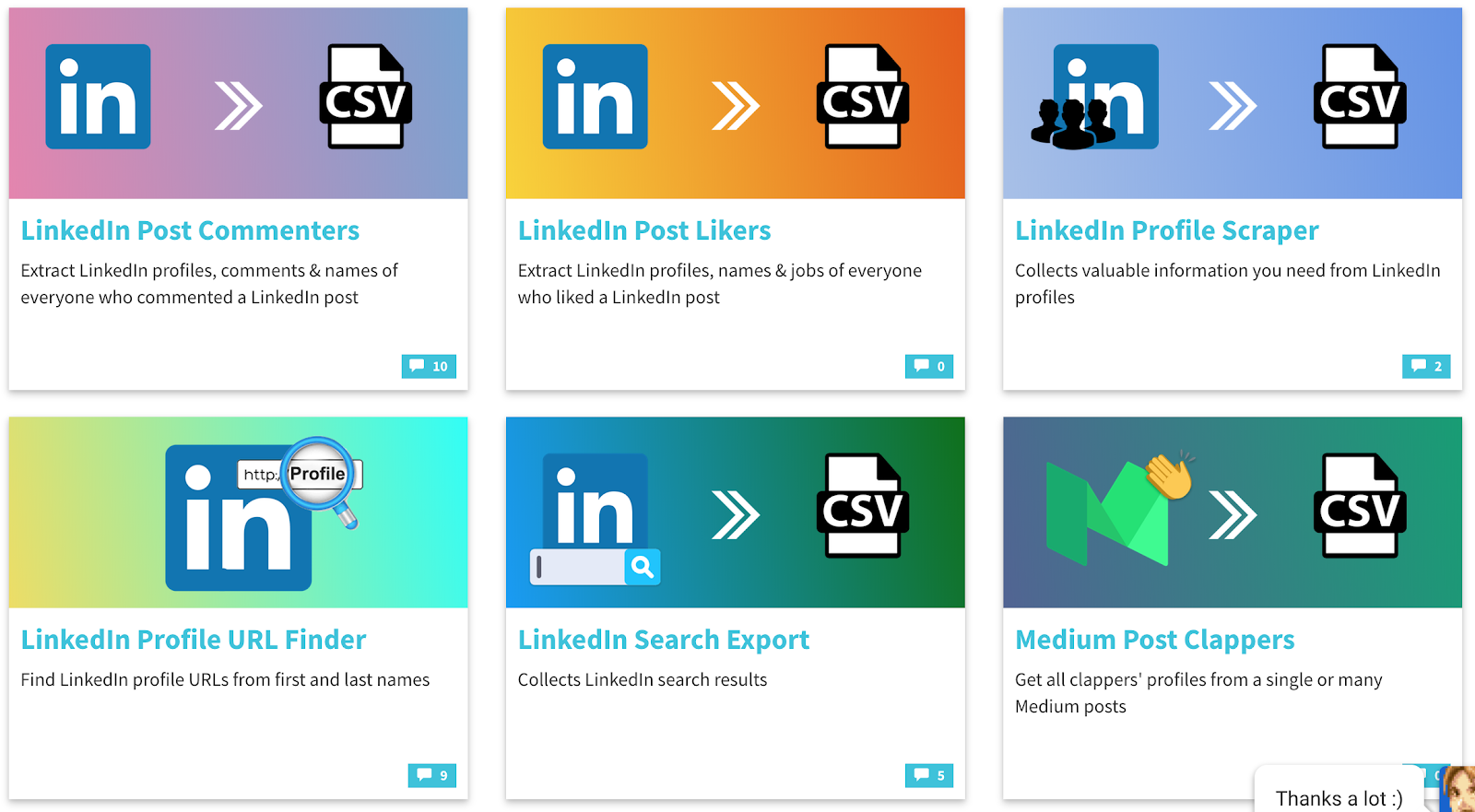 Basically the best API store to automate your marketing.

Among other possible connections, this tool can help you collect all relevant information from profiles who commented on a specific post. You can then automatically ask them to connect with a personalised message.

2. Search Ads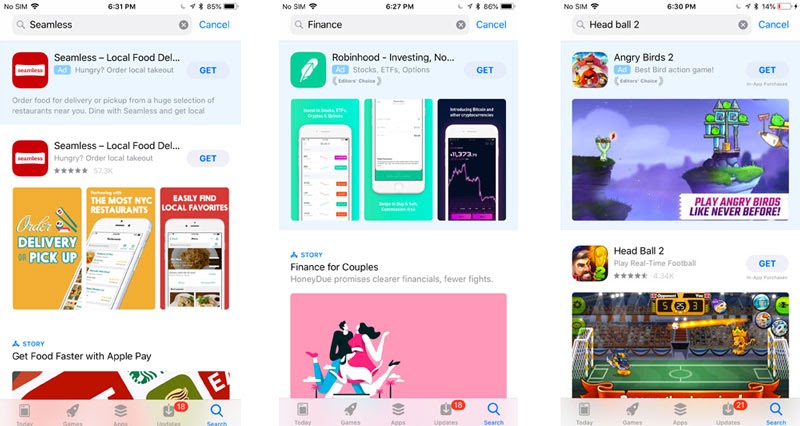 According to Nielsen, 63% of app downloads came from organic searches within the app stores in 2016.

You can now run ads to appear first for specific search results, similar to search engine advertising but for the Androïd and IOS stores.

Be aware that this tactic is not yet available in all countries.
3. Viral Loops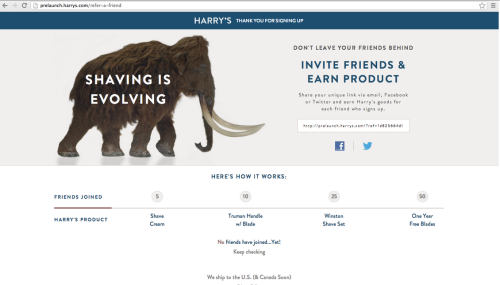 Referral marketing is probably the most efficient yet under-used channel to generate high qualified leads at scale.

No need to start from scratch when building your next referral programme, Viral-Loops got you covered.

You can use one of their templates inspired by the best in the industry such as Dropbox, Airbnb or Harry's.
4. LinkedIn Dynamic Ads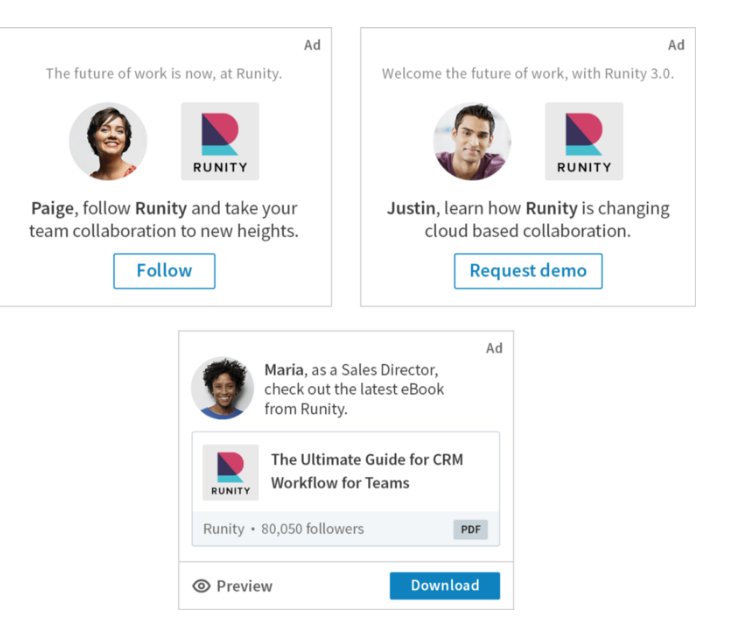 When it comes to B2B, LinkedIn can not be ignored anymore.

With their dynamic ads, they let you create highly personalised ads featuring the person's own LinkedIn profile data, like photo, company name, job title, and more.

5. Facebook Dynamic Ads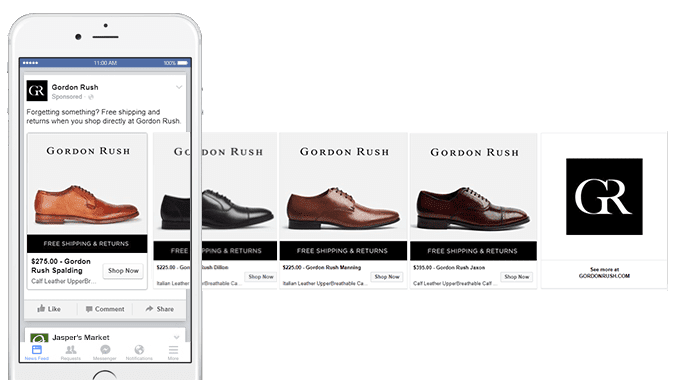 Facebook dynamic ads is an advertising strategy that has been around for quite some time but is still very effective.

This feature within the Facebook Business Manager allows you to upload your product catalogue and add variables in your copywriting.

If visitors add products to their carts and leave your ecommerce without finishing their purchases, you'll be able to automatically launch hyper-personalised ads featuring the product images, names, prices, etc.

Look at the ROAS we got for one of our clients:


6. Stop Pitching
#1 mistake brands make when designing their websites: they can't stop talking about themselves.

Remember the experience of having a new haircut.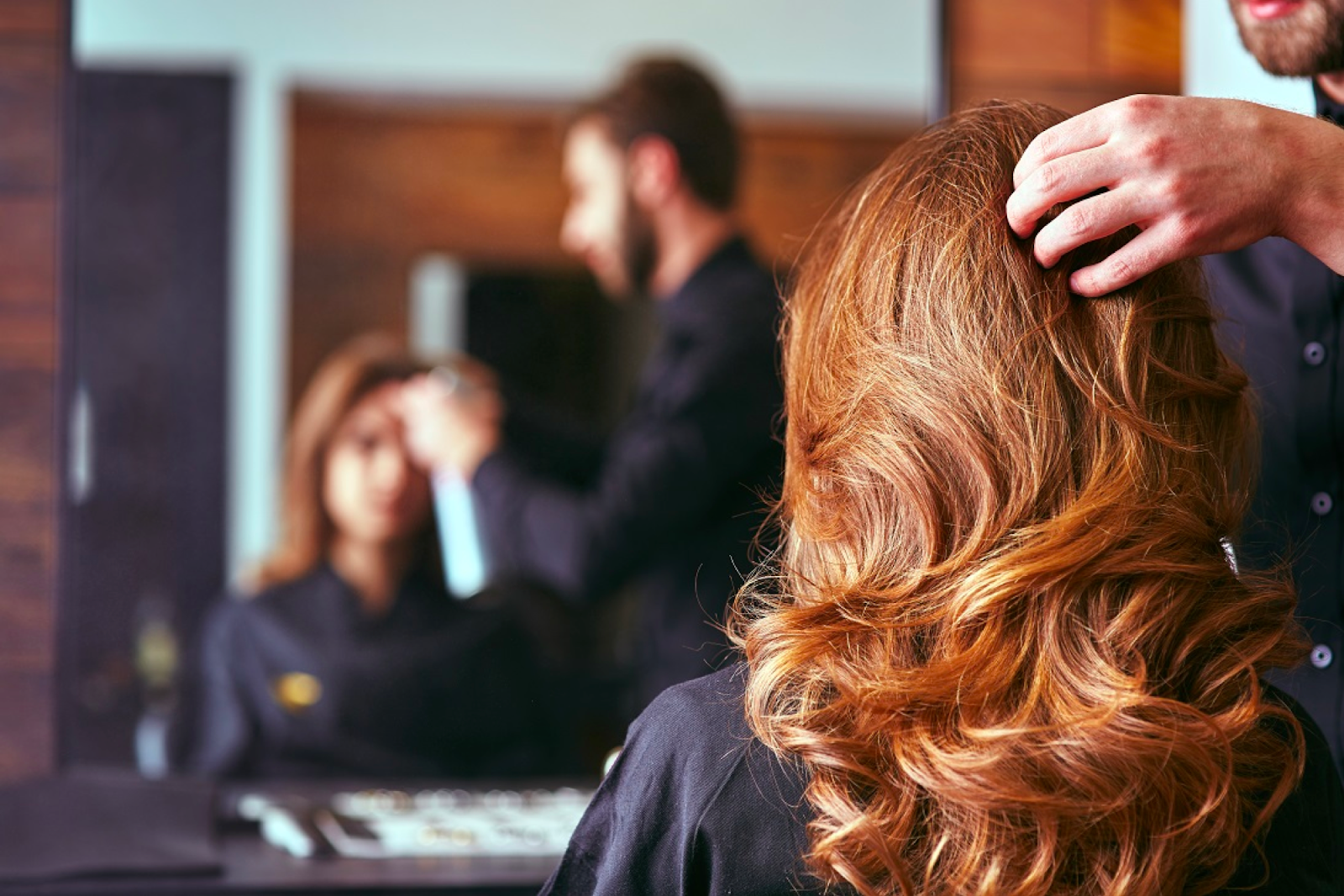 Your hairdresser does not spend 20 minutes showing you all the possible haircuts and related products.

Instead, you get asked a simple question: 'What haircut do you want?'

Based on your answer you are presented with a few and personalised options.

The same strategy must be applied online.

Visitors landing on your home or landing page are already interested in what you have to say.

They clicked on an ad, searched on Google or heard about you from a friend.

It's now time for your to listen.

The first user interaction should be about gathering relevant information that you can then use to give personalised recommendations.

Look at what Rihanna does with her webshop Fenty Beauty:

Or takecareof.com, a subscription-based model for personalised vitamin packs: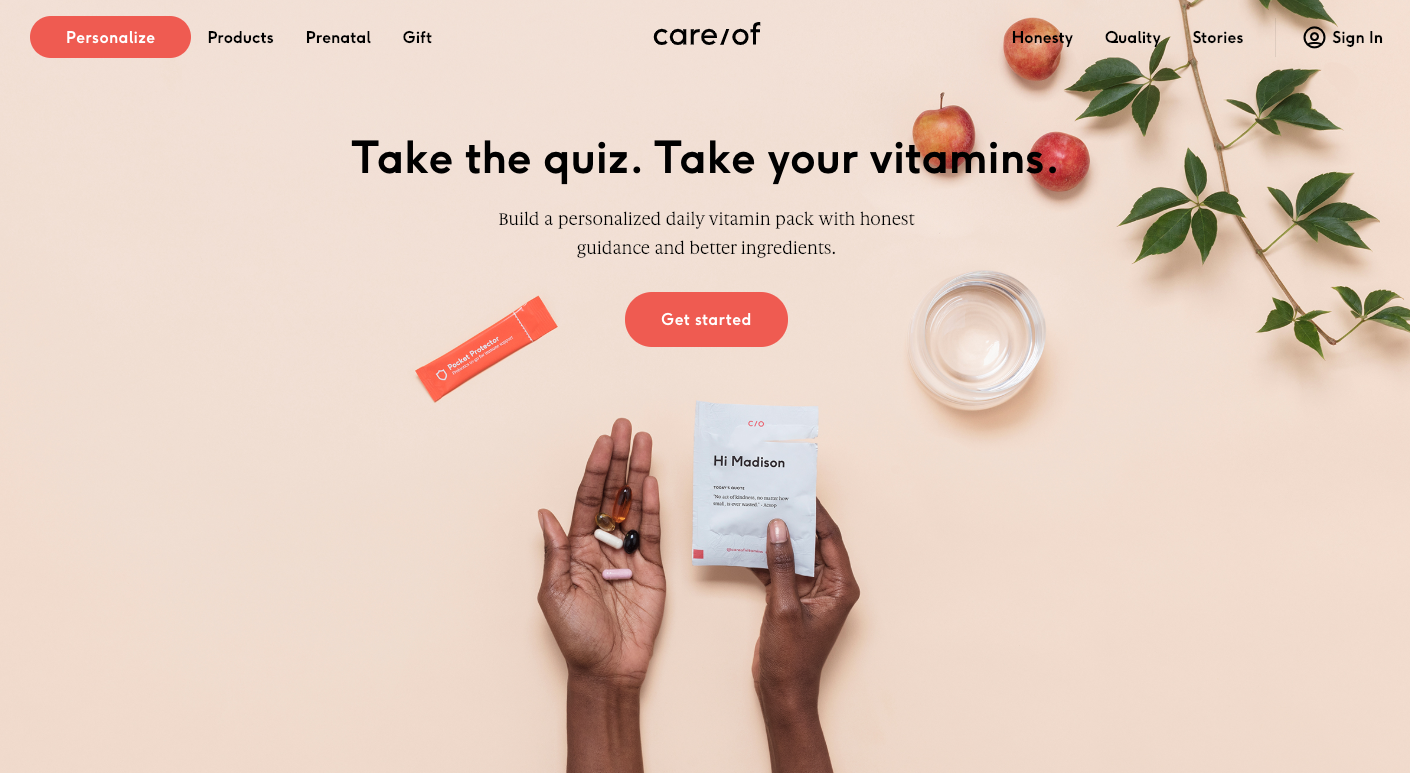 7. Gamification for Retention

User retention is THE most important yet least understood of the 6 funnel stages (we use the AAARRR framework: Awereness-Acquisition-Activation-Retention-Revenue-Referral).

As more and more brands invest massively in online marketing, the cost of getting customer attention increases over time.

Companies should therefore focus on increasing their CLV (Customer Lifetime Value) instead of trying to decrease their CAC (Cost of Customer Acquisition).

A high retention rate for a specific customer segment means a better chance of success for cross-selling, upselling and referral campaigns.

Retention has therefore a multiplier effect.

A great tactic for achieving high retention is to look at the gaming industry and apply the same psychological triggers.

This is called 'Gamification'.

Look at what we did for ForMyFit, a running app: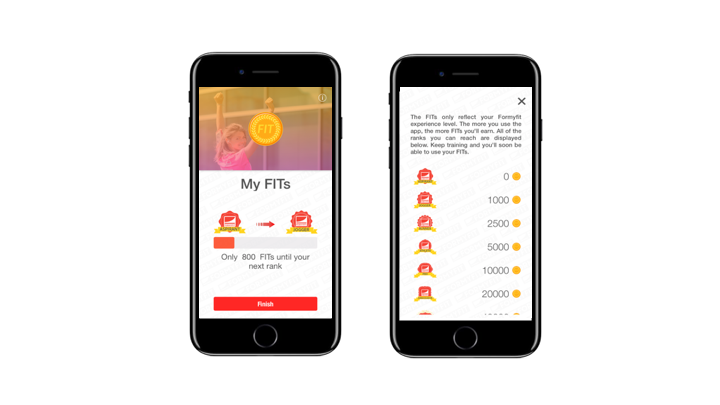 8. Hotjar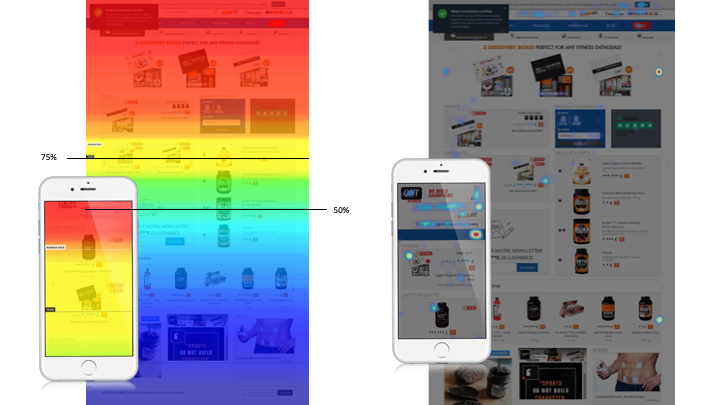 Clearly not a new tool but still an absolute must-have in your 2019 tech stack.

If you've never heard about this brilliant tool, here are some of the features:
Video recordings of users interacting with your website or app.
Heatmaps to look at at which stage people stop reading.
User clicks to understand which content visitors interact the most with.
9. Engineered Marketing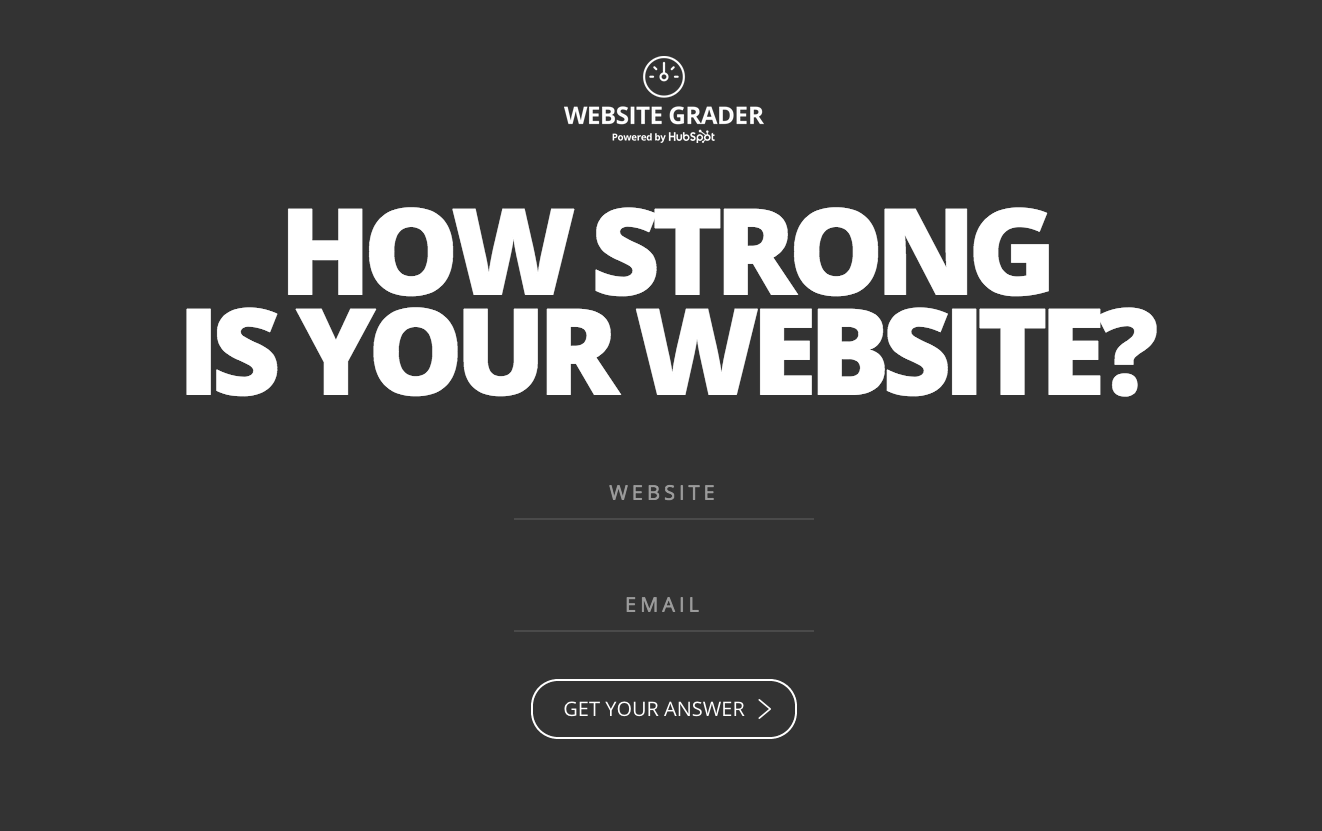 Generate leads at scale by building a free tool solving a clearly identified customer pain.

You provide value in exchange for relevant data that you can then use to redirect the leads to your main business.

Hubspot has mastered this technique over the years, building tools such as website grader, running website audits for free or Make My Persona, an easy tool to create beautiful persona visualisations.

If you want to know to take your business to the next level this year, 2 options:

Answer these few questions and we'll get back to you to set up a video call.
Subscribe to our upcoming 2-days Growth Hacking Workshop
Happy growth!

Thomas